Regular price
Sale price
$4.99 USD
Unit price
per
Sale
Sold out
Share
eBook. Book #0 in the Warlords of the Sandsea series.
Before Kasrei was a magian of Ilios, she was a fugitive of Jak'mor.

After killing her owner and escaping to an oasis in the Sandsea, Kasrei expects to live out her days alone with only the scorpions for company. After all, a runaway slave is lucky to even be alive.

But her past catches up to her when Jak'morians arrive to mete their justice and they're not alone. A band of Ilians led by the inexperienced Ensaadi Talitha have come to join the hunt.

When a single misstep leaves the Ilians trapped, Kasrei goes against her better judgment to help the foreign ruler—and the fierce tavrosi soldier at her side. But in the Sandsea, every action has consequences and no good deed goes unpunished. Kasrei's mercy might just cost her life.
Magian is a 80-page novella and a prequel to the Warlords of the Sandsea Fantasy Romance series.
Reading order
0. Magian***
1. Ensaadi
2. Dunedrifter
3. Battleslave
4. Ensaak
5. Ensii
6. Warsworn
7. Cursebound
8. Mercy Vow
9. Stonedweller (coming Summer 2024)
***Magian is a prequel novella that tells the story of Kasrei and Gilsazi. It can be read before or after the main series.
View full details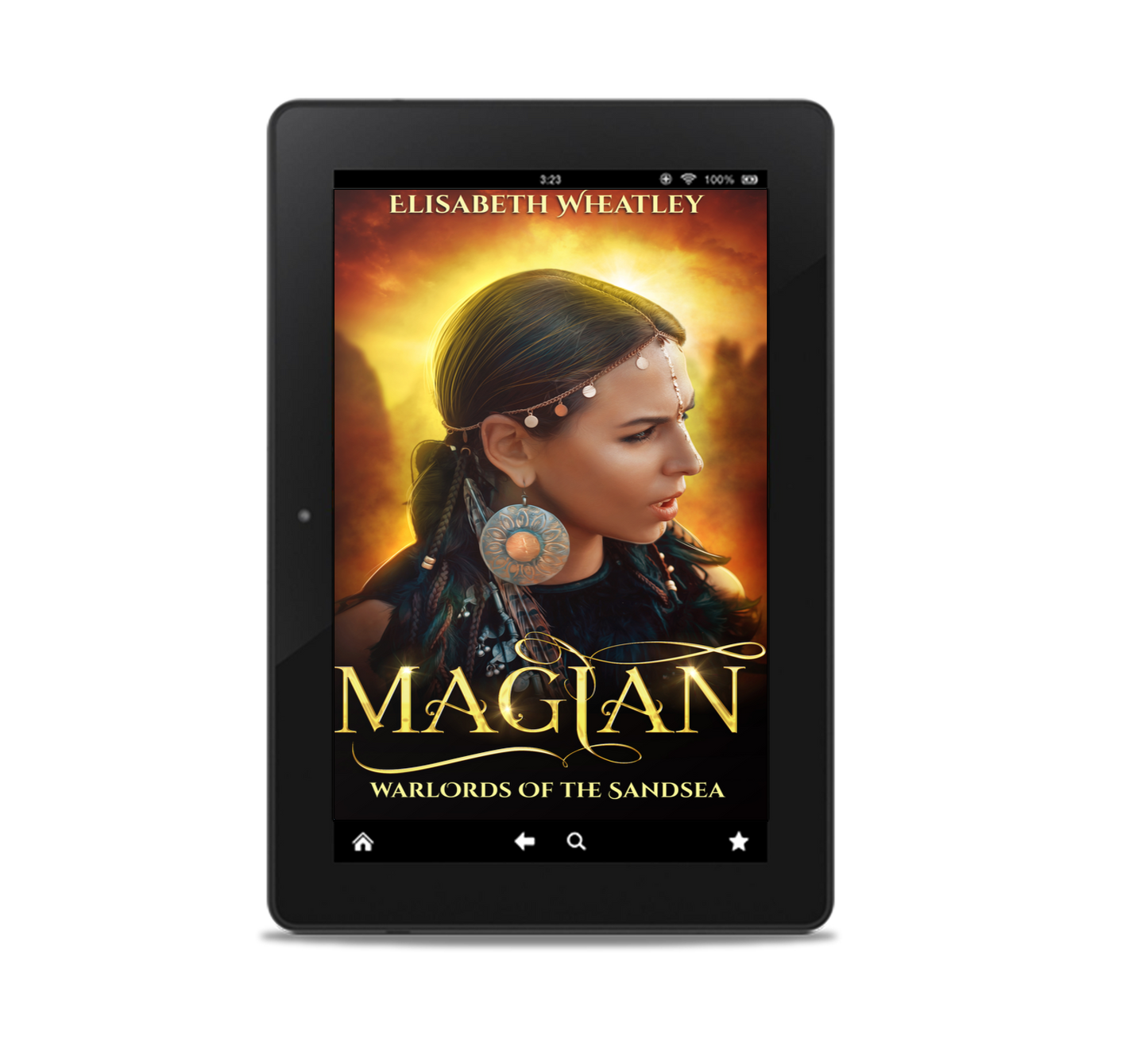 Shipping Policy

How do I plan to get you your stuff? Learn more here!

Returns

Regretting your life choices? Some items eligible for return. Learn more!