Regular price
Sale price
$7.99 USD
Unit price
per
Sale
Sold out
Share
eBook. Book #1 in the

 

Daindreth's Assassin

 

series.
Born to be a sorceress. Cursed to be an assassin. Chosen to be his empress.
Magic has two immutable rules—every spell requires a sacrifice and every curse can be broken.
Amira Brindonu is a sorceress turned assassin, bound in a curse that forces her to obey her father, even to the point of high treason. When he orders her to kill the future emperor, she fails, but discovers a secret that could bring the whole of the empire to its knees.
The archduke is stricken by a curse that could sentence him and his people to damnation, but Amira could be the only key to breaking it. In a desperate last-ditch effort, the archduke takes Amira prisoner and makes a pact to protect her from her curse if she will help free him of his own.
As time begins to run out, Amira soon learns that there are enemies that blades can't touch and there are fates worse than death. Caught in a web of sorcery, intrigue, and her growing feelings for the archduke, the assassin must decide just how much she is willing to give to save the only man she's ever loved.
Every curse can be broken, but can two cursed people save each other?
A fresh Fantasy Romance series that is sure to delight fans of Sarah J. Maas, Kristin Cashore, and Leigh Bardugo.
Reading order
0. The Archduke***
1. Daindreth's Assassin
2. Daindreth's Outlaw
3. Daindreth's Traitor
4. Daindreth's Sorceress 
5. Daindreth's Empress (releases January 2024)
***The Archduke is a companion novella showing events from Daindreth's perspective in the first half of Book #1. It can be read before or after the main books.
View full details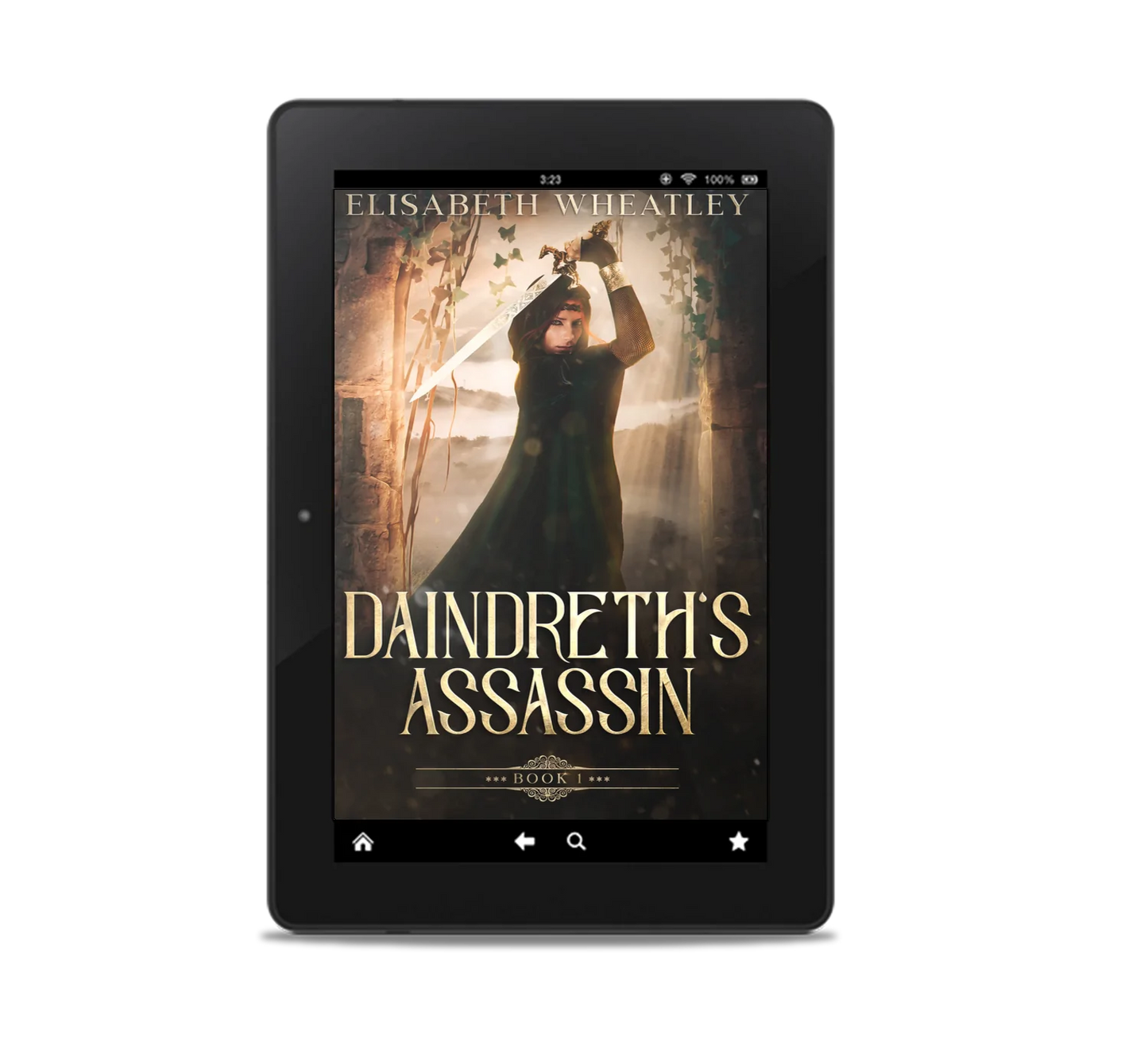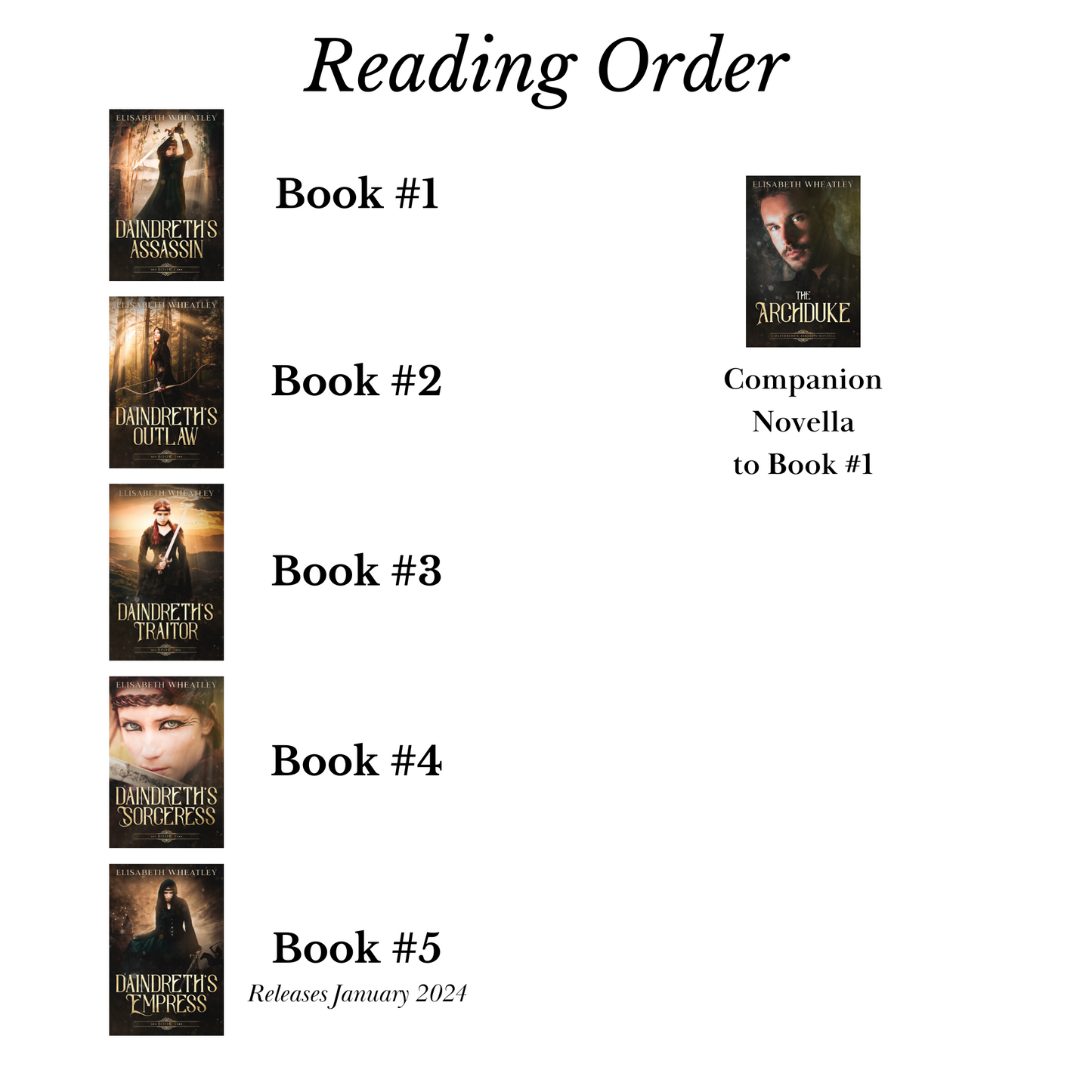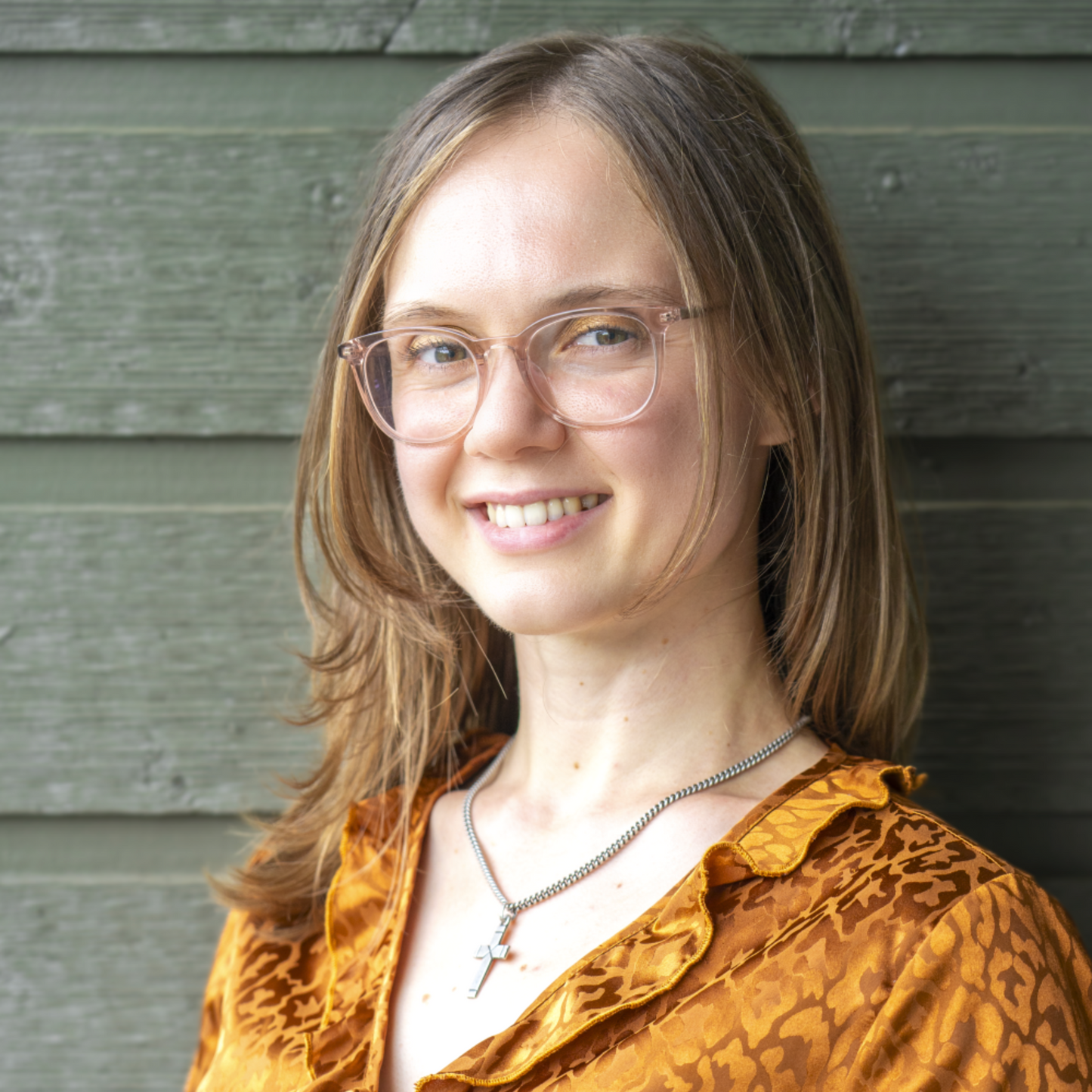 Great read!
I've been getting back into the fantasy genre but was getting burnt out on overly complicated, expository books so I've been on a romantasy bender. This was a great book (and I caught up with the rest of the series within a week because I couldn't stop myself) and I really recommend it! This first book took me a tiny bit of time to get into, because there were a lot of ways that Amira's character could have gone wrong, but I wasn't disappointed at all with her characterization. If you like Elend from Mistborn you'll definitely like Daindreth!!
I guess I didn't order the ebook through this site so the review might get trashed, but I just wanted to show my love!
Daindreth's Assassin (Daindreth's Assassin, #1) - EBOOK
Amazing!
Great book with a perfect blend of intrigue, conflict, and romance. I am also a sucker for a strong female lead assassin
Shipping Policy

How do I plan to get you your stuff? Learn more here!

Returns

Regretting your life choices? Some items eligible for return. Learn more!